Main content starts here, tab to start navigating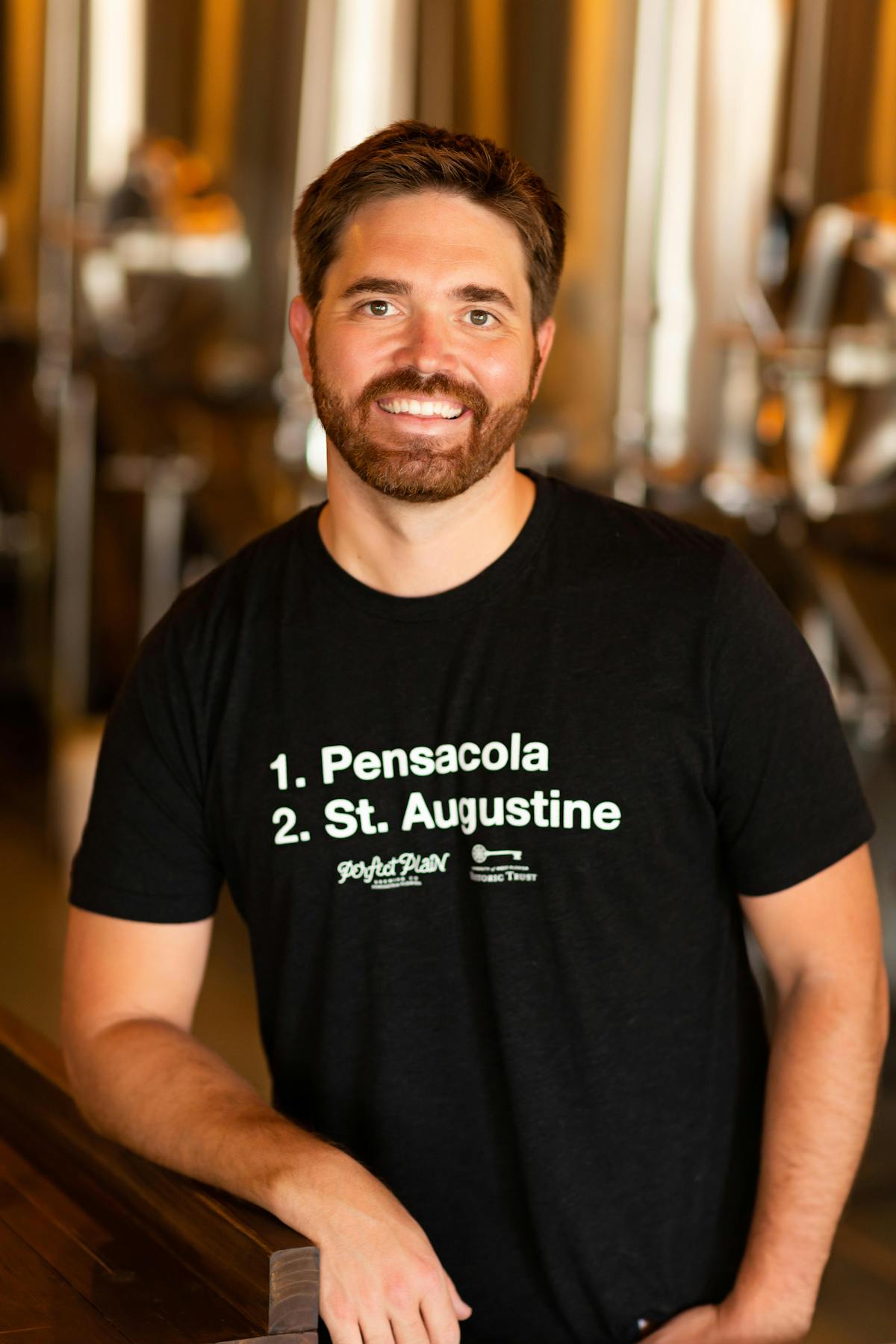 D.C. Reeves
CEO / Co-Founder
D.C., Pensacola native, heads up the marketing, sales and networking efforts for PPBC. He spent a decade as a sports journalist and website managing editor, starting at the Pensacola News Journal before covering major college football coverage at Warchant.com (Florida State University ) in Tallahassee – where he first met and joked with co-founder Reed Odeneal they would open a brewery in Pensacola one day – and the Tuscaloosa (Ala.) News (University of Alabama). All the while, the late nights and stressful deadlines concurrently created his second love, craft beer. His hope is for PPBC to be the catalyst for a craft beer emergence in our local area.Hometown: Pensacola, Fla.
College: B.S., Communication; B.S., Sport Management, Florida State University.
Favorite Beer (besides ours): Todd the Axe Man, Surly Brewing (Minneapolis, Minn.)
Favorite Brewery Experience: Creature Comforts Brewing Co., Athens, Ga.