Main content starts here, tab to start navigating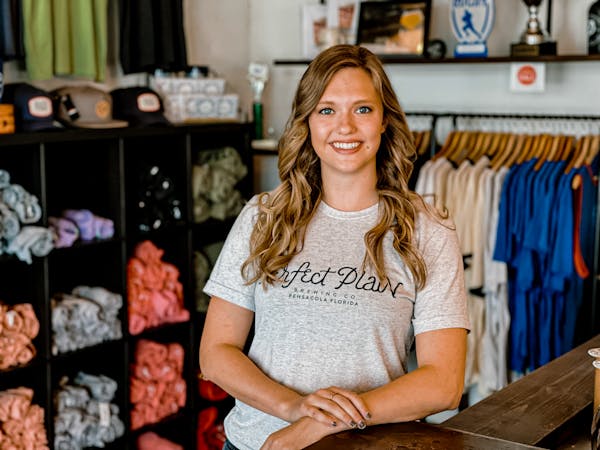 Brenna Shafer
Events and Admin Assistant
Hailing from Haxtun, Colorado, Brenna is a @uwf alum [go Argos!], and brings with her several years of experience in merchandising and event planning. She loves to be active, is an avid SCUBA diver, and has a passion for conservation and marine life. She even got the chance to work in South Africa and help film 2019's "Air Jaws Strikes Back" on Shark Week!

"I'm so excited to be starting 2021 at Perfect Plain with such a solid group of employees. I look forward to helping the company continue to grow and support the community."

When she's not working an event or working on our Merch Display, you might catch Brenna sipping on her favorite Perfect Plain beer, Hairy Man Imperial Stout. Be sure to give her a cheers next time you're in the taproom!